Een aantal jaar geleden op een terras in Sardinië, kregen we van het huis als voorafje een schaal met heerlijke verse rauwe groenten. Vooral de verse venkel weet ik mij nog goed te herinneren, deze was denk ik dezelfde ochtend geoogst, zo vers en fris proefde hij! En dat is het belangrijkst aan de pinzimonio (dat niets meer is dan een 'sausje' van olijfolie met zout en peper waarin je een mix van rauwe groenten dipt): gebruik de meest verse (seizoens)groenten die je kunt vinden!
Ingrediënten
aantal personen: 1 – 10
mix van groenten, bijvoorbeeld: bleekselderij, tomaatjes, paprika, wortel, komkommer
extra vergine olijfolie
zwarte peper
zout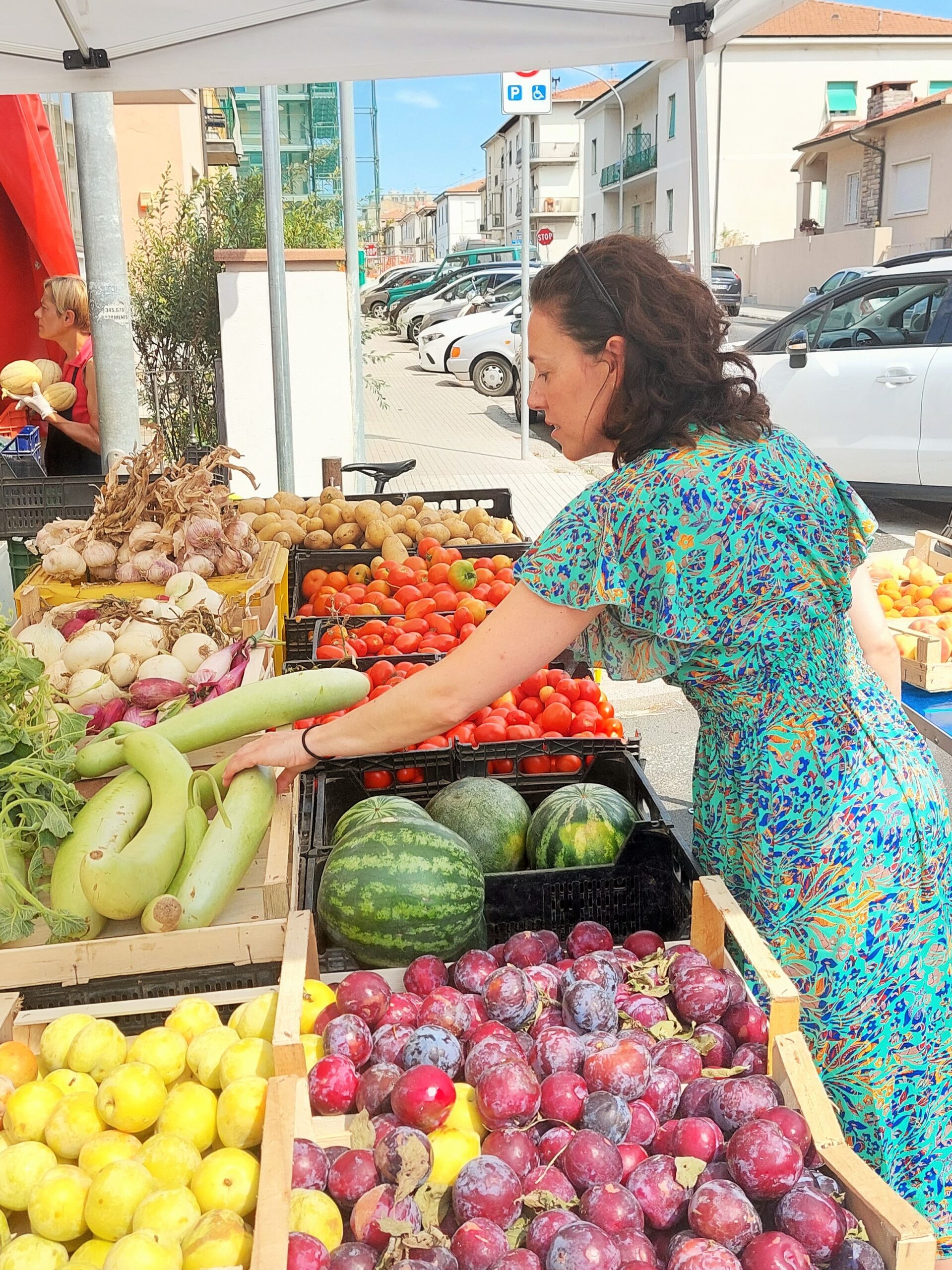 Groente kopen op de markt in Cecina (Toscane)
Was de groenten, snijd in repen/ stukken en leg ze op een schaal.
Vul een schaaltje of kopje met olijfolie en voeg een beetje zout en peper toe.
Dippen maar!
Tip: zet er ook een bakje met balsamicoazijn naast of voeg een scheutje toe aan de olijfolie!