Deze pastasalade is geïnspireerd op een salade die in het Midden-Oosten dagelijks geserveerd wordt: salata arabieh. Deze bestaat uit versgehakte tomaat, komkommer, rode ui en lekker veel kruiden. Het gebruik van citroen en sumak geeft de pastasalade een lekkere zuurfrisse smaak. Voor een perfecte lunchmaaltijd of avondeten gecombineerd met dit recept voor kip met rozemarijn. Gemakkelijk om te maken, gezond en superlekker!
Ingrediënten
voor 4 personen (hoofd- of bijgerecht)
1 komkommer
400 gram zoete tomaten
1 gele paprika
4 bosuitjes
15 gram munt
15 gram peterselie
1 spaanse peper (optioneel)
200 gram volkoren mezze/mini penne
2 tl zout
Voor de dressing
1 biologische citroen: rasp en 2 el sap
1 el sumak
6 el olijfolie
zout en peper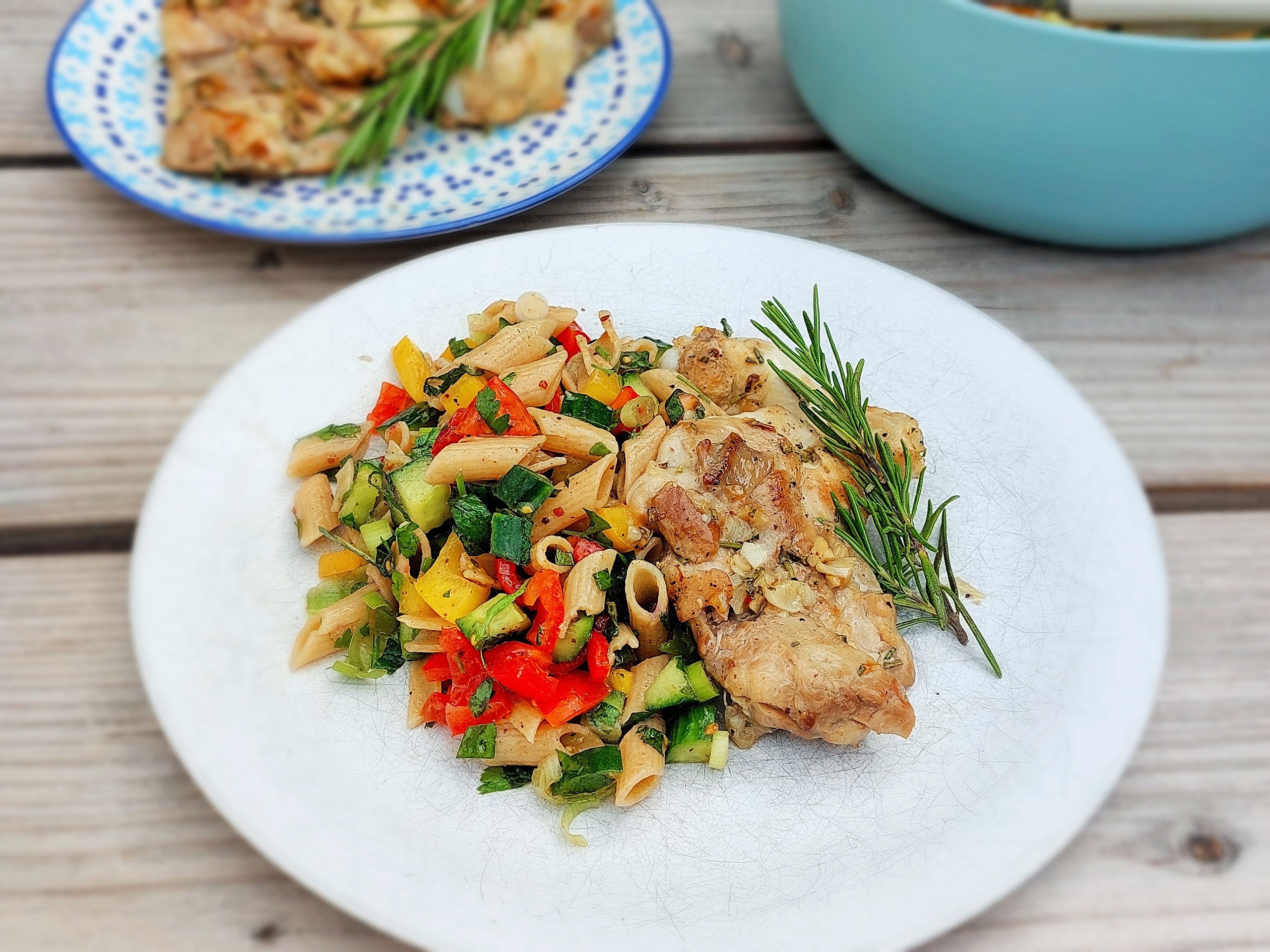 Snijd de komkommer door de lengte doormidden en haal de zachte kern eruit.  
Snijd/ hak de komkommer, tomaat, paprika, bosui, kruiden en Spaanse peper in kleine blokjes en reepjes en doe alles bij elkaar in een grote kom.  
Voeg een flinke snuf zout toe en zwarte peper en meng goed door elkaar.  
Kook het water voor de pasta en voeg zodra het water kookt twee theelepels zout en de pasta toe. Hou de aangegeven kooktijd aan en giet af. Spoel eventjes af onder de koude kraan en laat rustig verder afkoelen.  
Meng alle ingrediënten voor de dressing door elkaar.  
Meng de groente, pasta en de dressing goed door elkaar en je pastasalade is ready to eat!