Tzaziki is een typisch gerecht uit de traditionele Griekse keuken. Het is heel gemakkelijk om te maken en je geeft veel gerechten er een lekkere smaak mee. Gebruik deze lekkere frisse tzatziki saus bijvoorbeeld om rauwe groenten of reepjes pitabrood in te dippen, bij vlees, vis of geroosterde aardappeltjes!
#voedingsweetje
(Griekse) yoghurt is net zoals bijvoorbeeld Parmezaanse kaas, feta en kefir, een gefermenteerd zuivelproduct. Hoewel meer onderzoek nodig is, zijn er duidelijke aanwijzingen dat gefermenteerde zuivelproducten extra gezondheidsvoordelen te bieden, zoals het bevorderen van een gezond microbioom (darmbacteriën) alsook het bevorderen van je weerstand. Heb je het gevoel dat je lactase uit zuivel niet goed kunt verdragen? Zure melkproducten, zoals karnemelk, yoghurt en kwark bevatten minder lactose dan gewone melkproducten en worden daarom beter verdragen!
Ingrediënten Tzatziki
voor 4 personen 
1 komkommer
zout
2 knoflookteentjes, uitgeperst (meer knoflook mág ook!)
1 tl witte wijnazijn
2 el extra vergine olijfolie
500 ml Griekse yoghurt
bosje dille (15 gram), fijngehakt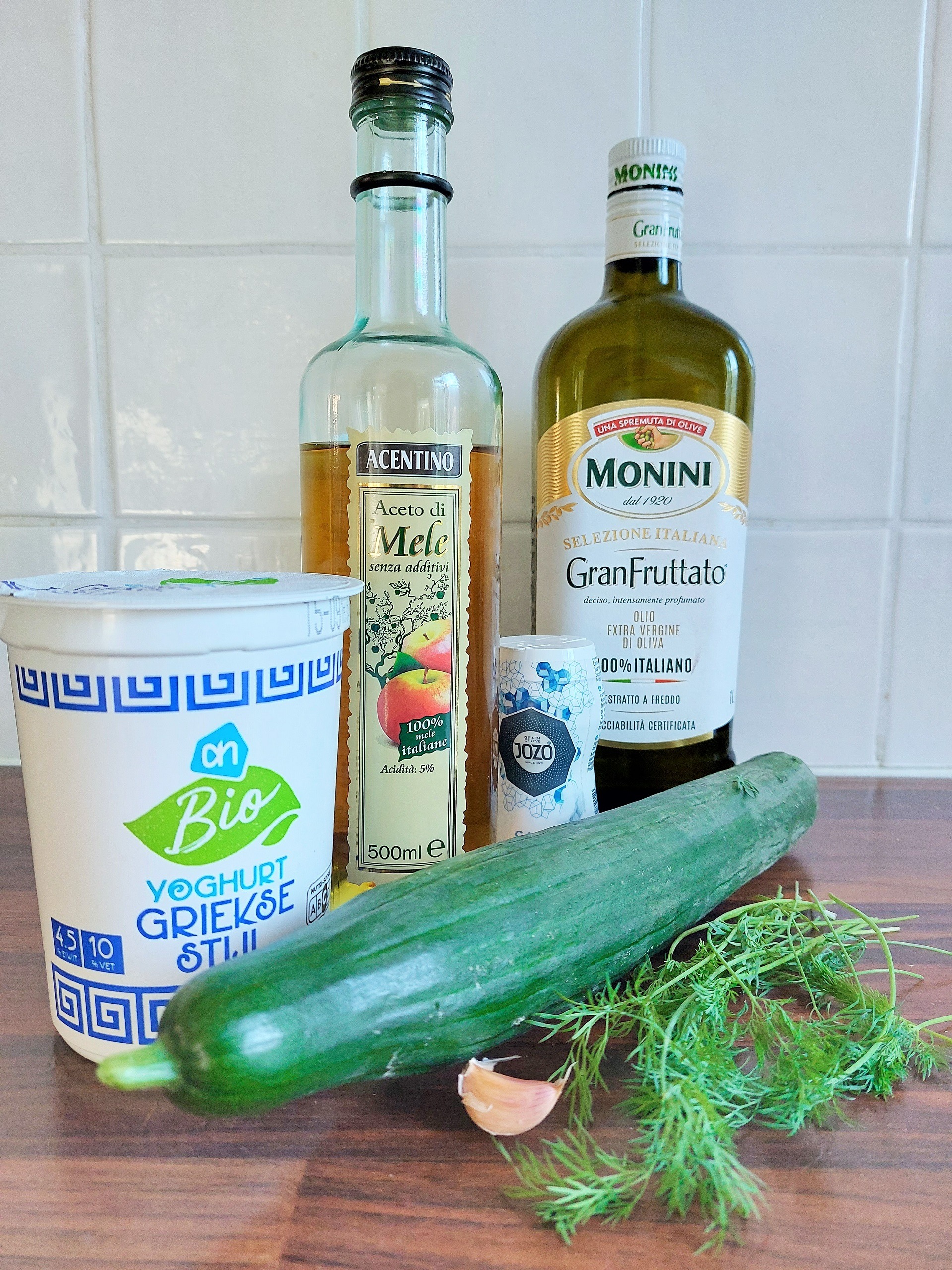 1. Rasp de komkommer met een grove rasp.
2. Meng er een flinke snuf zout doorheen en wring de komkommer uit in een fijne (kaas)doek. Er zal flink wat vocht uitkomen! Dat is belangrijk, zodat de consistentie van de tzatziki niet te dun wordt
3. Meng alle ingrediënten door elkaar.
4. Dek af en laat de tzatziki minimaal een half uur in de koelkast staan.
5. Giet er bij het serveren nog een extra straaltje olijfolie overheen.