Ben je op zoek naar een snelle en gezonde maaltijd die past binnen het mediterrane dieet? Probeer dan deze heerlijke rauwkostsalade! Deze salade is snel en gemakkelijk te maken dankzij de voorgesneden groenten die in dit recept worden gebruikt. Ideaal dus voor drukke doordeweekse avonden. Bovendien zit de salade boordevol gezonde voedingsstoffen, en past het dus perfect binnen een gezond voedingspatroon. Deze rauwkostsalade bevat ook een kleurrijke mix van groenten en fruit, waaronder bieten, wortels, appels en mandarijn, die niet alleen zorgen voor een heerlijke smaak, maar er ook nog eens mooi uitziet! Deze salade zou je bijvoorbeeld kunnen serveren bij kip met rozemarijn, frittata met artisjok en asperges of een groentewrap met hummus, walnoten en feta. Of je nu een vegetariër bent of gewoon op zoek bent naar een licht en gezond bijgerecht, deze rauwkostsalade zal zeker voldoen aan je smaakpapillen ;).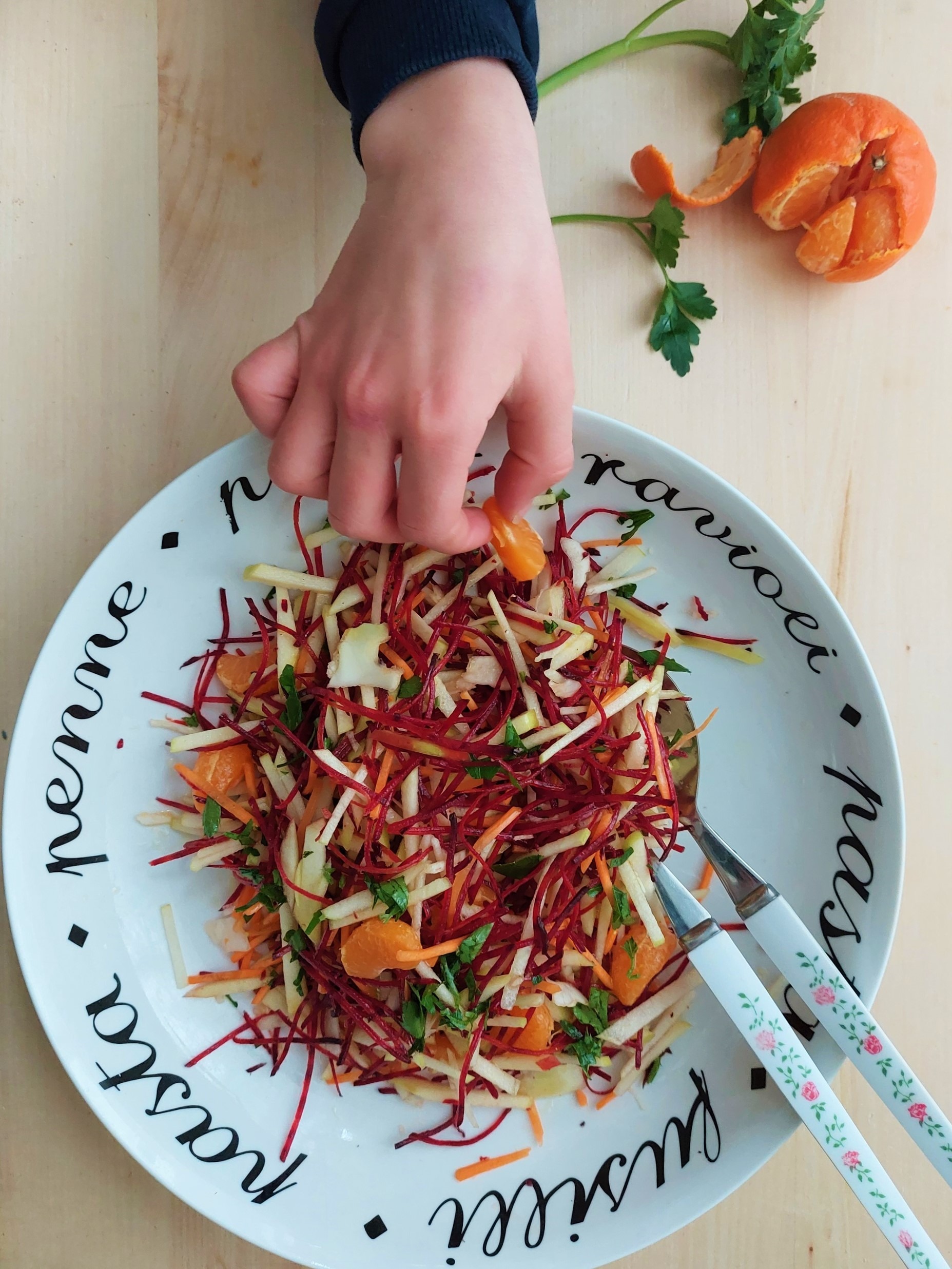 Ingrediënten rauwkostsalade met biet, wortel, appel en mandarijn
voor 4 personen
150 gram biet julienne (zakje)
150 wortel/kool rauwkost (zakje)
1 appel (in julienne gesneden)
2 mandarijnen
Voor de dressing:
6 el extra vergine olijfolie
1,5 el witte of rode wijnazijn
mespunt mosterd
1 mandarijn, alleen het sap
2 el verse peterselie, fijngehakt
snufje zout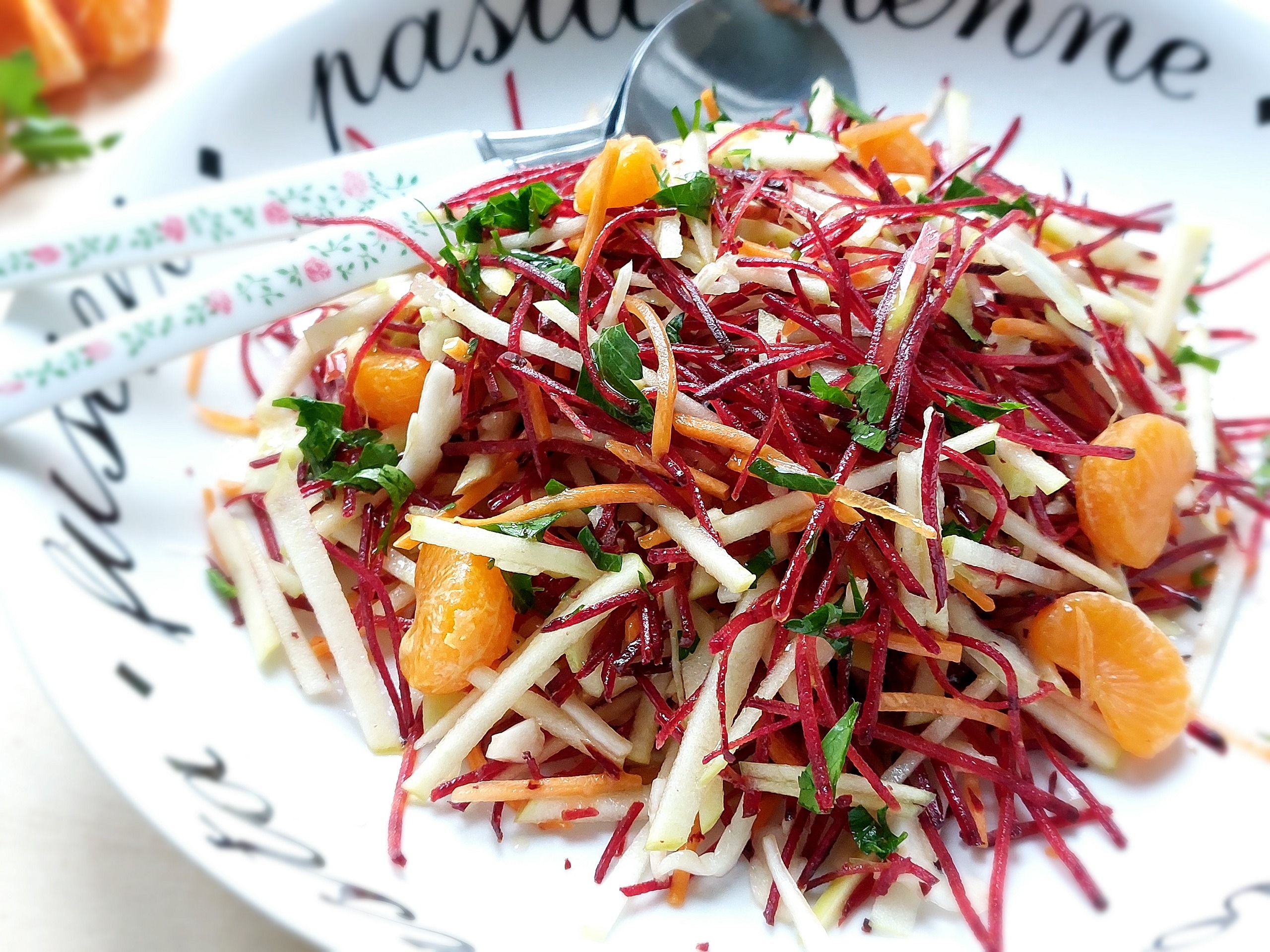 Voeg in een grote kom de groenten en appel toe.  
Meng in een kleine kom de ingrediënten voor de dressing goed door elkaar.  
Voeg de dressing toe aan de salade en hussel goed.  
Schil de mandarijnen en meng verdeel de partjes over de salade.